Today at KES we were charged to "have fun learning", and I think we did just that. We had LOTS of super fun activities that kept us busy and smiling all day long.
First – pumpkins! We scooped out the inside of a pumpkin, carved a face in it, counted the seeds, and then decorated silly pumpkins!
Next, Mrs. Chambers taught us how to make haystacks. They sure were delicious!!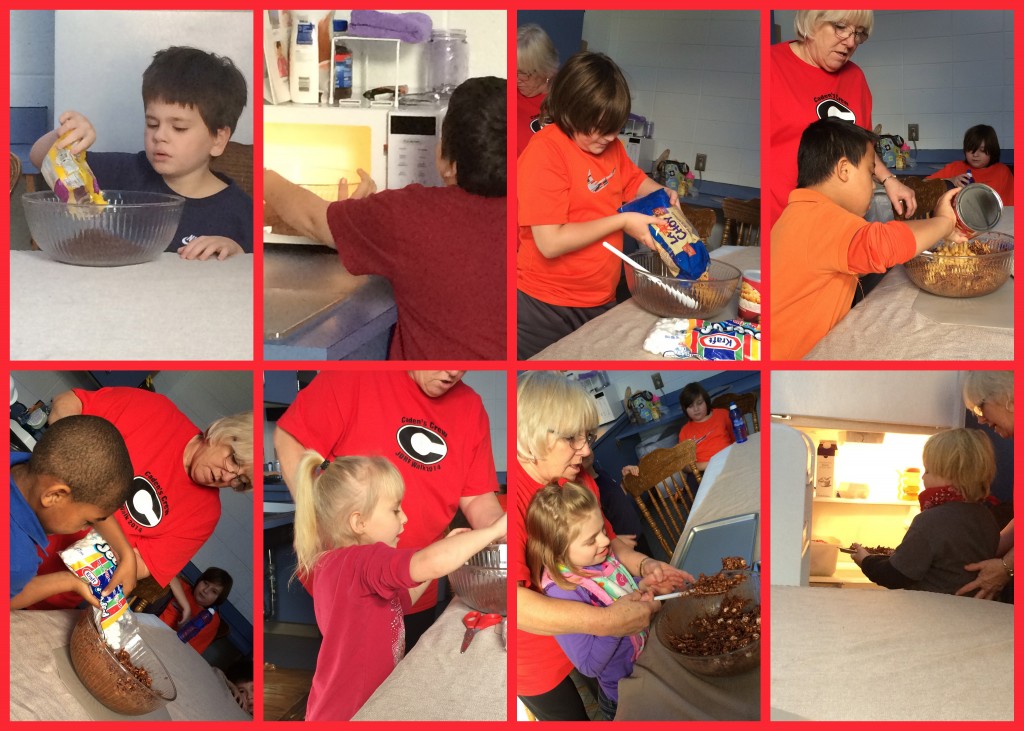 And after lunch, we read the book "Corn is Maize" and did lots of things with corn … we shucked corn, tasted cornmeal, ate some popcorn, made cornbread, and made a corn-husk doll!